Find vacant seat
You can check which seats are available on the vacant seat information panel.
At some shops there are also booths for 2~4 people and private rooms for 3~9 people.
The Self Seating Chart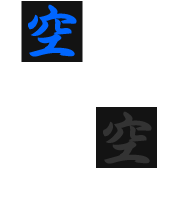 At ICHIRAN, we made zero interaction dining possible outside our homes.
We start off by looking at the self-seating chart located in front of our Flavor Concentration Booths.
At lighted 「空」means a booth is vacant for you to sit.